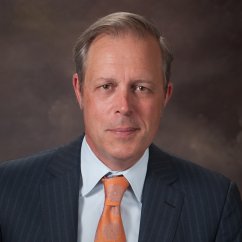 John D. Porter III, President
For 35 years, John has developed and managed multifamily and self-storage investment properties. Prior to joining Charter in 1999, he was responsible for development and all property management aspects of a Midwest firm that operated 5,000 apartment units and self-storage rentals. He is a Past President of the Charlotte Apartment Association and the Apartment Association of North Carolina, and past national practice chair (and founder) of the Urban Land Institute's Multifamily Bronze Council. His responsibilities include the acquisition and the development of residential properties, and he has specific expertise in planning, zoning and infrastructure development. John is a graduate of the University of Wisconsin and did post-graduate work at the University of Chicago. He is a Real Estate broker in both North and South Carolina. John is the Chairman of the Board of Trustees of The Fletcher School and in his free time is an avid gardener, golfer and fisherman who likes to spend time with his wife and two boys. Next to his wife, his dream dinner companions are Winston Churchill, Jesus Christ and his own father.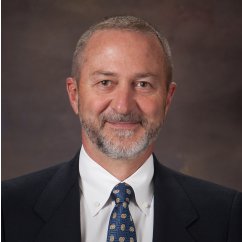 Joseph E. Kaylor, Senior Vice President, Strategy
Joe is a graduate of Kent State University with a major in accounting. He joined Arthur Andersen's Charlotte office in 1979. Joe headed the computer audit specialty team for North and South Carolina and served on Arthur Andersen's national CAST task force. He later served as controller and general partner for a development company in Charleston, SC, working on historic renovations. Joe has extensive real estate experience with large syndicators and contractors and handles all elements of CPI's financial matters from initial funding through disposition. He joined Charter in September 1983, and is Charter's immediate Past President, having served in the role for over 10 years.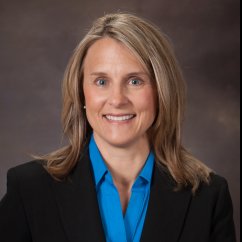 Kimberly G. Fallon, CPM, Senior Vice President, Director of Property Management

Kim is a graduate of the University of South Carolina and has been with Charter since 1986. She is responsible for the operation of Charter's residential communities and works with the development team during the design and build process. Kim has experience in all aspects of property management from marketing to administration. She holds a North Carolina Brokers license, a Certified Apartment Portfolio Supervisor (CAPS) a Certified Property Management (CPM) designation. She is an avid Carolina Panthers fan and in her free time enjoys vacationing with her family, scuba diving and is working toward her 3rd degree black belt in Taekwondo.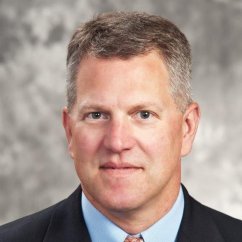 Eric M. Williams, Vice President, Debt and Capital Markets
Eric joined Charter in 2019. Prior to becoming a part of the Charter team, he worked at a Southeast commercial real estate advisory firm directing debt, equity and structured finance transactions. Eric also served for 9 years as the founding principal at The Sage Capital Group providing financial advisory services, including debt and equity placement for real estate investments. Prior to attending business school, Mr. Williams was a practicing attorney for nearly a decade and served as General Counsel to two middle market companies. He holds a B.A. from the University of Michigan and both a J.D. and M.B.A. from the University of North Carolina. Eric's responsibilities include capital markets and institutional sales functions for the Company.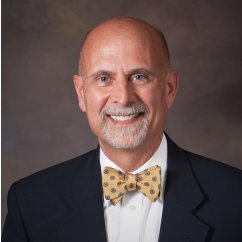 J. Mark Little, Vice President/Controller & Treasurer
Mark Little has been a CPA for 25 years and the Controller at Charter since 1984. He is a graduate of North Carolina State University. Prior to joining Charter Properties, he was with the audit division of Ernst and Whinney. Mark oversees the daily financial operations, including construction funding and is responsible for all of Charter's financial reporting.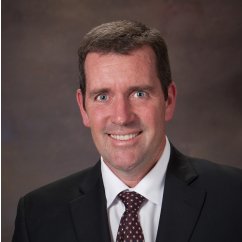 Kevin E. Cox, Vice President, Design & Construction Services
Kevin has a Bachelor's degree in Architecture from University of North Carolina at Charlotte. Prior to joining Charter in 2005 Kevin worked for a local architectural firm for eleven years designing a variety of projects ranging from commercial upfits and restaurants to custom homes. He was primarily involved in the design and production of over 3,000 multifamily apartments throughout North Carolina. Kevin is active in both the design and construction of homes for Habitat for Humanity. His responsibilities at Charter include overseeing project design and development and managing design professionals, with expertise in code and accessibility issues.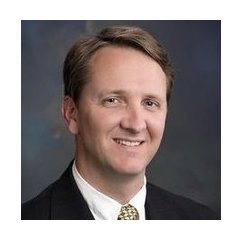 Phillip A. Vetter, Vice President, Construction Services
Originally from Georgia, Phil graduated from the Georgia Institute of Technology with a B.S. in Building Construction in 2000. He started his career at Wood Partners as a Superintendent and, at the end of his 16 years at the company, was VP of Construction managing the general contractor entity covering the Carolinas region. After a short time with Crescent Communities, he started with Charter in 2018 and has the primary responsibilities of managing civil engineering design and permitting, construction contracting, and oversight of site development construction. Phil is a licensed general contractor in North Carolina.